About Toyonaka Sakurae
Insatiable pursuit of methods
and essence of cooking
 Greeting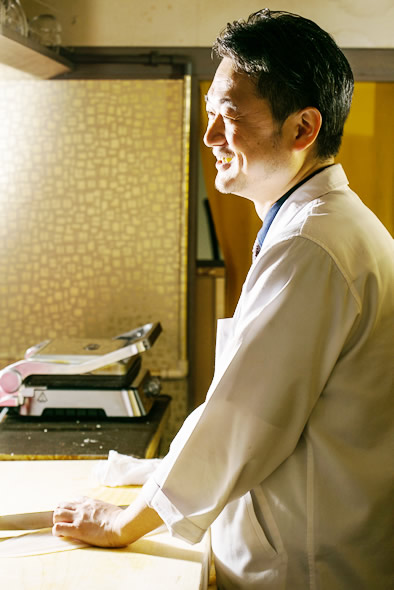 It has been over 20 years since we opened our kaiseki-ryori (traditional Japanese multiple course meal) restaurant in a residential area of Toyonaka away from the city center, in a hope to serve Japanese cuisine to the locals. We have become a restaurant with diners from Osaka City as well as around the country and even overseas, while continuing to be cherished by the locals regardless of age and gender.
We deeply appreciate our customers as well as producers and supplies who have helped us become what we are today.
From now on, we intend to convey the Japanese cultures through cooking to diners from overseas who are interested in the Japanese cuisine. With hopes to see the Japanese cuisine spread further around the world, we will keep our spirits high and devote ourselves to everything with sincerity.
Toyonaka Sakurae
master
満田 健児
Kenji Mitsuda
Committed to Cuisine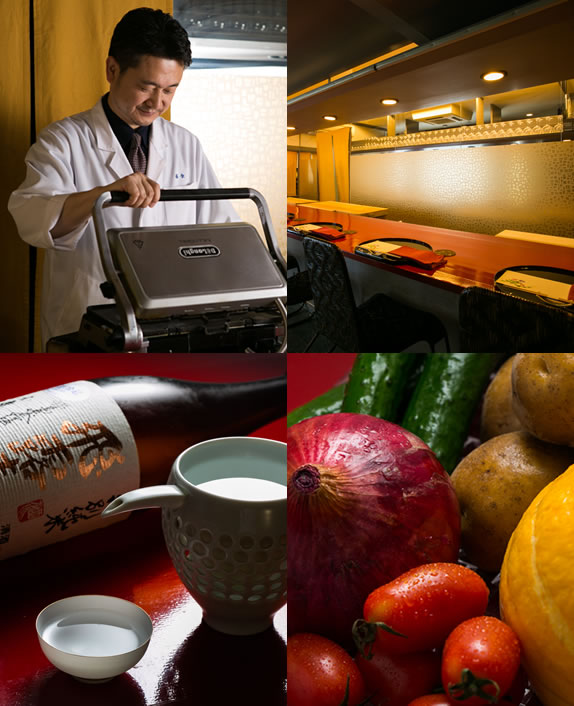 We continue to challenge new cooking methods while cherishing the classical aspects of the Japanese cuisine. This is an attitude that I value as a chef.
We have been developing flavors by thinking, "What would have happened if forerunners who created classical Japanese dishes had access to cooking techniques, cooking theories and cooking tools of nowadays?" and "What happens if we master the classical dishes with current cooking techniques?"
Behind them are numerous stories with people and things that supported my challenges.
While embodying the classical Japanese dishes, we betray diners' expectations in a good way. That is the Japanese cuisine we offer at "Toyonaka Sakurae". They are not authentic classical dishes, but we can proudly say that you can savor the essence of the Japanese cuisine We will continue to serve dishes with which our customers can find new delights.

People, things and challenges that make Toyonaka Sakurae
Story of Commit
Access
〒560-0054 Oscar Building 2F, 7-10-7Sakuranocho, Toyonaka-shi, Osaka
TEL-FAX : 06-6845-3987
TRAIN

9 minutes on foot from Osaka monorail Shoji Station

CAR

15 minutes by car from Shin-Osaka Station 
12 minutes by car from ITM
12 minutes by car from KIX
※Parking is available on the basement floor of the building